Introduction
Hi all! I'm Brian. I'm a student enrolled in the Learning Design and Technology program at Purdue University, pursuing my second Master's degree. The purpose of this blog is to document my exploration of Human Performance Technology (HPT), as part of the EDCI-528 course on the topic that I'm taking this summer. 
I'm an educator of Deaf/Hard-of-hearing learners who is also Deaf. I have My classroom experience mainly consists of work with young adult learners (college-aged). My education career started at National Technical Institute for the Deaf at Rochester Institute of Technology (NTID/RIT), where I graduated with a Master's degree in Secondary Education. My path diverted a bit when I became a lecturer at RIT/NTID, working with content developer colleagues to create English grammar materials focused on effectively engaging students.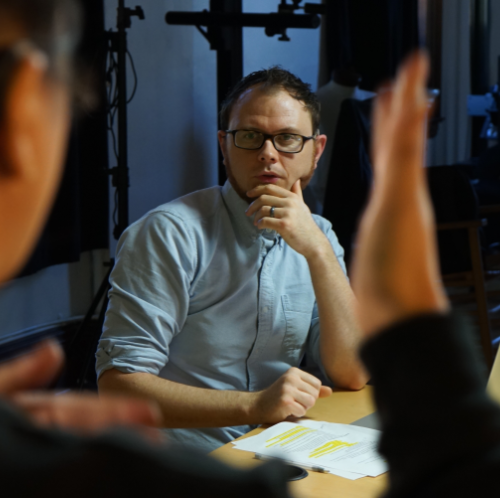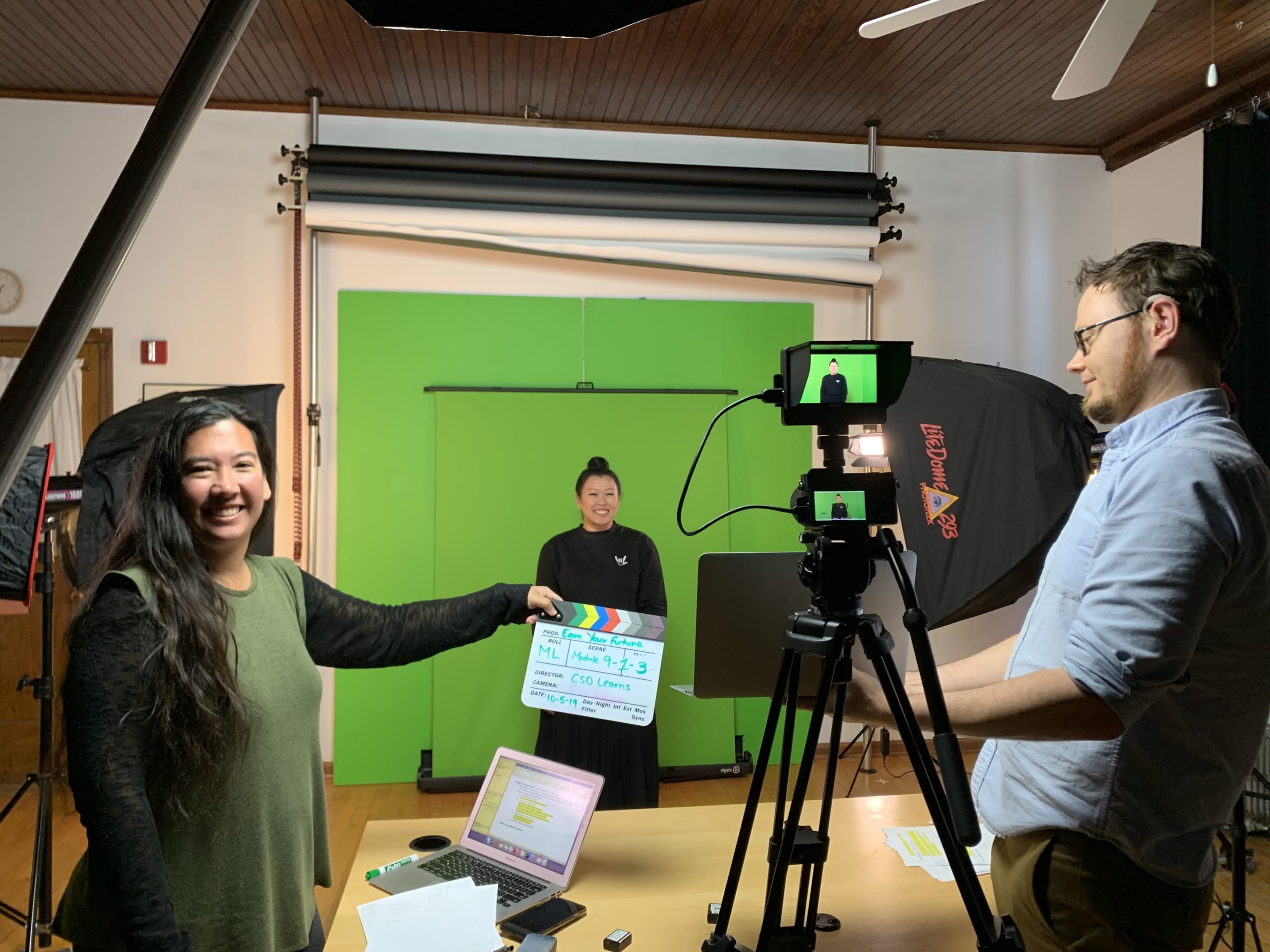 After RIT/NTID, I managed an educational program at Communication Service for the Deaf, the largest deaf-led non-profit in the world. My team worked from grants and contracts to deliver STEM and Personal Finance educational materials for K-12 deaf students. During my time at CSD, I realized I wanted to carve more of a niche in serving eLearning needs of deaf adult learners, so I applied to the Learning Design & Technology graduate program at Purdue University. And here I am.
Other than that, I reside in Rochester, NY, with my wife Sheena, and four cats: Tifa, Taboo, Taffy, and Tofu. 
My hobbies
I have two simple hobbies that I've been sharing with my wife. One is fish-keeping. We have had fish for a decade, but since the advent of the COVID-19 pandemic our interest in fish-keeping blossomed. I'll introduce you to a few relatively new fish. To the right here is Alucard, pronouns being they/them. They is a Green Terror cichilid fish, named after the character on Netflix's Castlevania. Right now, Alucard is four inches long, and will grow to a max of 6-8 inches. Whenever Sheena shows her wedding ring, Alucard likes to freak out, dashing back and forth in their tank.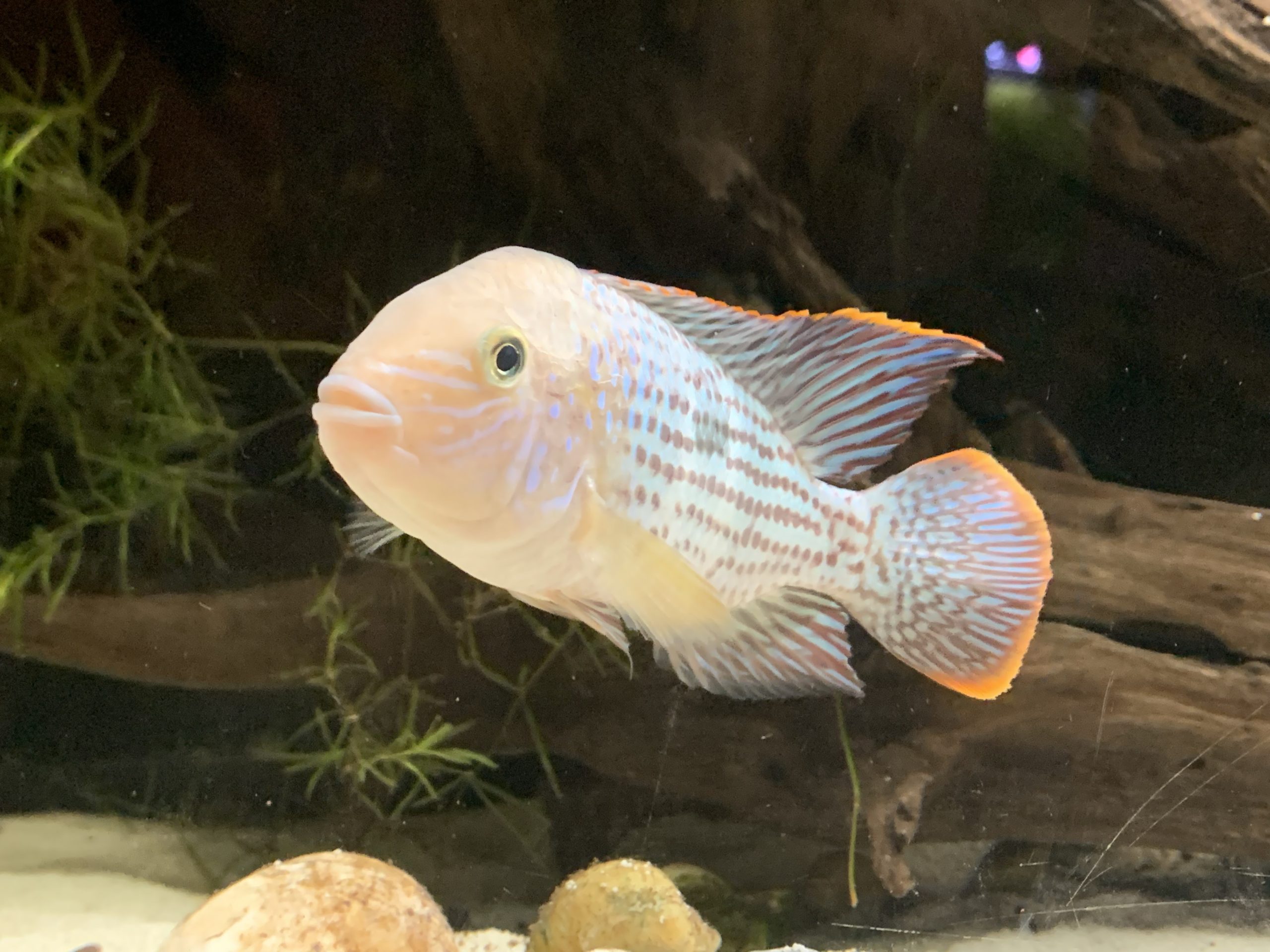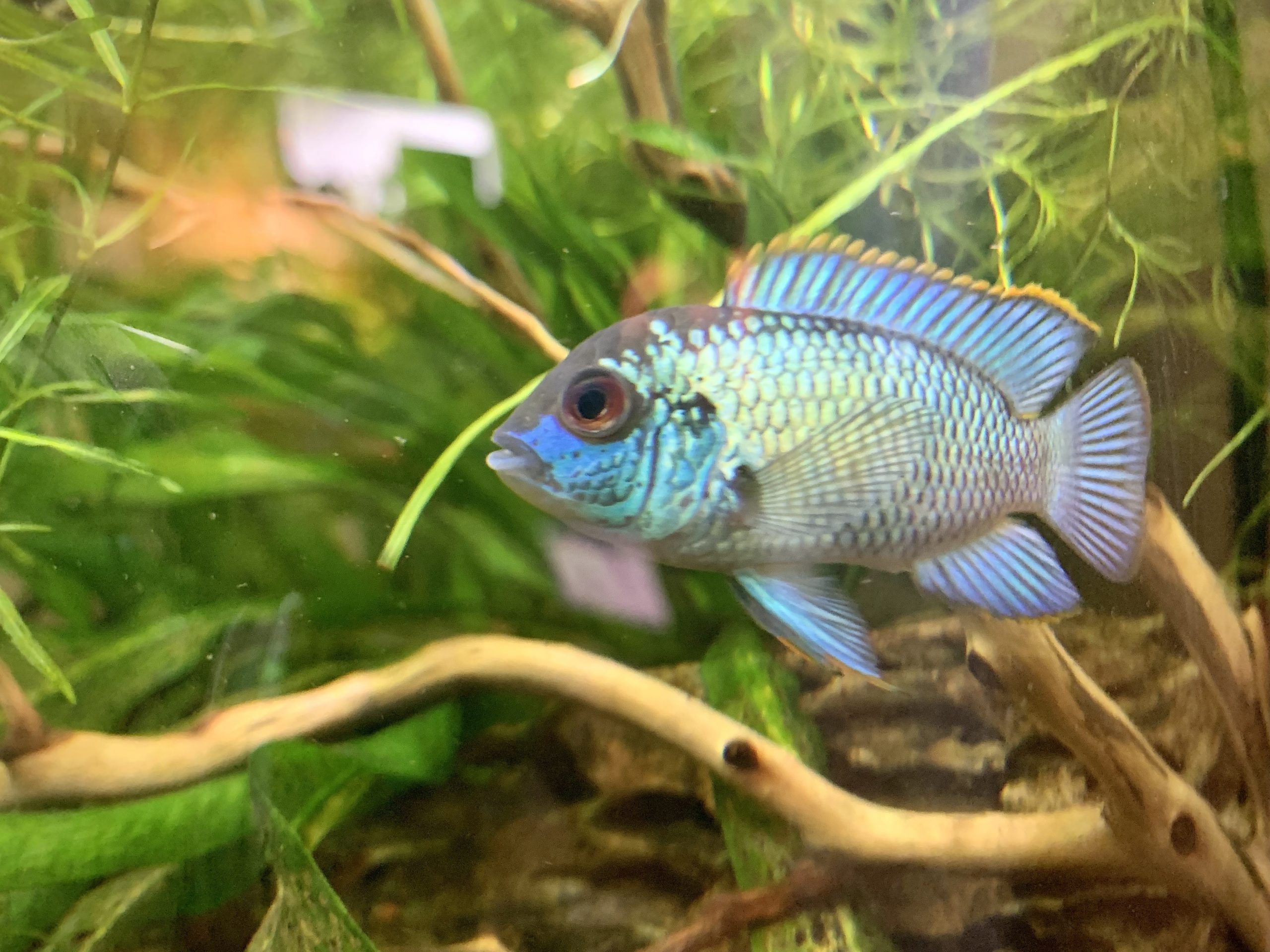 Here's Greta, pronouns unconfirmed. Greta is an Electric Blue Acara fish. Greta is a newcomer to our tanks, and will grow to 4-6 inches long. We're still learning about Greta's personality!
My other hobby is exploring cities on foot. I love taking in the shifting tides of communities and the dizzying array of architectural wonders making up the urban landscape. It also contributes to my sense of place in this world. One on-and-off project of mine is walking and running every street in the city of Rochester, NY. 
To the right, you can see a "heatmap" of my progress thanks to CityStrides. The purple lines show which streets I've stepped foot on. As of Summer 2022, I'm "officially" 50% done with all streets in Rochester city limits. This particular project is taking longer than I thought but has been quite eye-opening.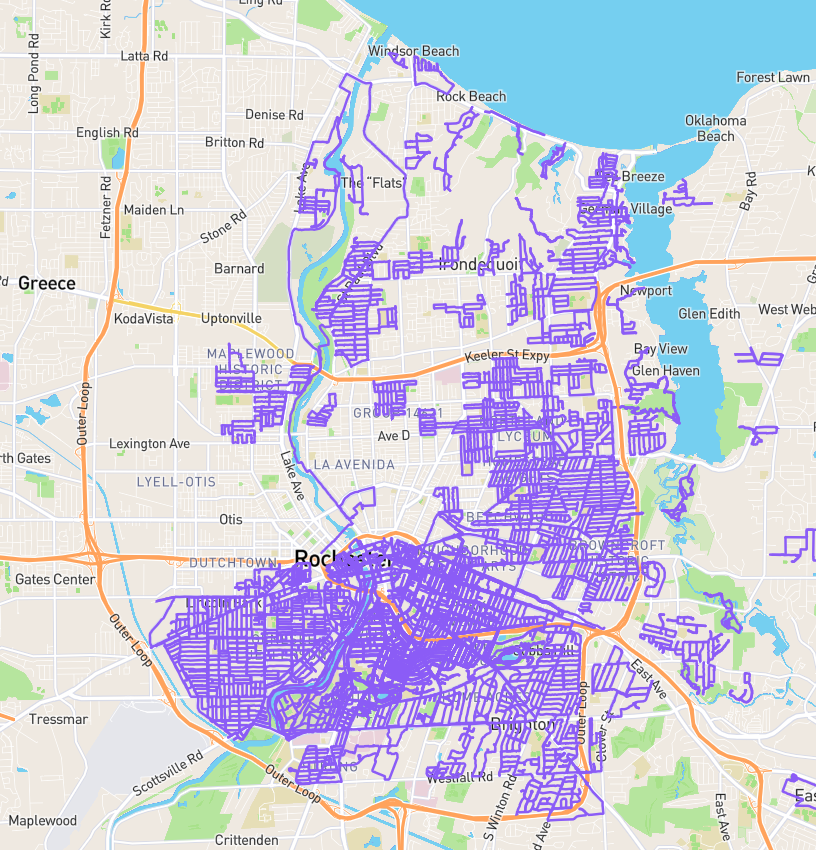 The End!
I hope you enjoyed these little tidbits about myself!